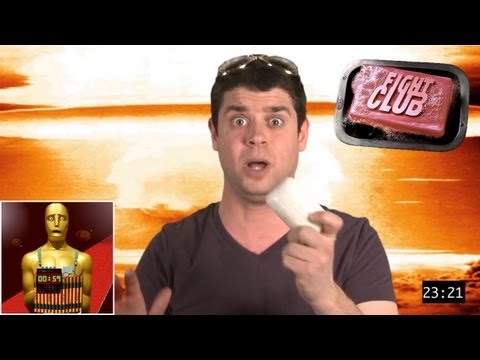 7 tags
2 tags
2 tags
10 New Canadian TV Shows
Alice I Think: The Next Generation So You Think You Can Fuckin Do Whatever Canada Real Housewives Of Dildo NFLD The So You Think You Can Fuckin Do Whatever Canada After Show Sarah Polley Soapbox Hour The Red Green Rerun Experience Some Kind Of Reality Thing With Hockey In It George Strombolopolus Rambles Incessantly Weird Clown Shit For French Kids Brent Butt Presents: A Guy With A Job In...
7 tags
NEW RICK AND CHUCK VIDEO 'WE'S INNOCENT' DROPS... →
3 tags
Saved By The Grind Tonight!
The Boom, Rick and Chuck, Trevor Boris, Ron Josol. What do they have in common? Keith Pedro is hosting a huge show, starring them all! Tonight! Second City, 10:30. Buy Tickets Here!
2 tags
Comedy Uncovered Shout Out!
Comedy Uncovered has officially called it! The Boom Show Chapter 48 is gonna be the best show  this Thursday! Can't say we disagree!
2 tags
The Boom's Top 10 Canada Day Tips!
10. Celebrate our nation's multiculturalism by serving your guests Chikkity China - The Chinese Chicken. 9. The Log Driver's Waltz is good, but it's the Hook Knuckle Two Step that pleases girls completely. 8. Bitch about Stephen Harper some more, why don't you? 7. If having a barbecue, remember to file your paperwork with the Ministry of BBQs, Picnics and Luaus six to...
5 tags
Jay Wells - Band Whore
What's up bitches? So I had like the best groupie night of all time. Jealous? Of course you are. My friends' sick ass Metal/hardcore band from Welland, 'American Hell' was opening for one of my favourite bands of all time, Death By Stereo at The Hard Luck in T.O. I was at DBS' merch table and noticed a snare skin signed by drummer, Mike Cambra. The price for this...
2 tags
We're super excited that Cheap Smokes is doing The Boom Show on July 5th. So excited in fact, that our own Bryn Pottie sat down to talk to them about the pressures of being female comics. So how about all this lady comedy happening lately? Tell me about it! We think the past few years have been booming (hehe) to be a female comedian. We think there is less of a distinction between...
"Or we could just put Robyn in a handlebar moustache?"
– Bryn Pottie's solution on how to solve a creative conundrum.  
4 tags
4 differences between The Boom & Saturday Night...
Here is a brand new info-graph created by Desiree Lavoy explaining the differences between The Boom and Saturday Night Live. She came up with this graph for two reasons – One, a possible wake-up call for Jay Wells. And two, to show creator/producer Lorne Michaels just how much NBC would save by replacing his current cast with members of The Boom. $3,800,000 to be exact. Sure, SNL would be...
The Boom Is Now On FaceCool
The Boom prides itself on being at the forefront of technology. That's why we've proudly joined the nearly 1200 people already on FaceCool. Join the FaceCool revolution everyone, the site with social networking, social shopping, social gaming and constant updates on how to get pills without a prescription!
7 tags
3 tags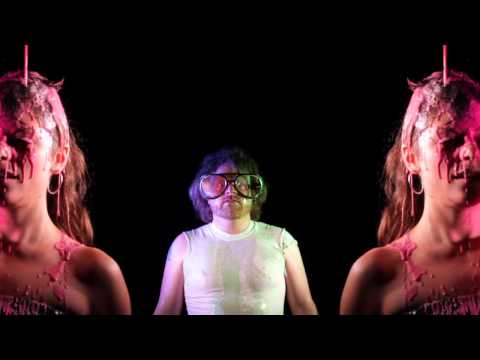 11 tags
4 tags
NXNE Shout Out!
A reminder folks that this is tonight! Tim Dorsch kicked-off the first of many sets for The Boom at NXNE. He delighted a packed crowd with stories of his family, working at a homeless shelter and life as a slightly annoyed 27 year-old male. Tonight is going to be another edgy night at LOT 100. The Boom is headlining the late show. Also featuring, Cheap Smokes, Hunter Collins, Ladystache, Third...
11 tags
3 tags
College Poison Shout Out!
Our good friends over at College Poison have featured our occupy protest video! (see below) They gave us a sweet slot right between an article about "Hot Drunk Party Girls" and "Kin g Of The NutShot" Thanks College Poison!
1 tag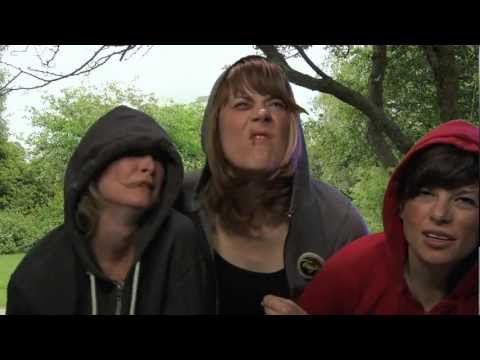 1 tag
2 tags
# Hashtag: Enter The Webseries →
It's a behind behind scenes look at the world of the Twitter Gong Show… This one the Commish makes his appearance and doesn't like the review the show received….
1 tag
2 tags
Bosh Eeyeore →
Yet another video by the Boom has gone national! This time we've teamed up with funny-man Kye Fox from the Raisin Gang. Not only was it featured on theScore.com but it was posted by The Basketball Jones blogger, Trey Kerby. Slam drunk!
3 tags
Get Fuckin' Ready. →
Boom Show tonight at Drake. Doors at 8.
2 tags
Joel Buxton's Comedy Spotlight on Deborah and the... →
Checkout the Bite blogs take on the Boom! As Joel Buxton spotlights one of our girlie members, Deborah Etta Robinson. The article showcases Boom & Wrong Box videos as well her stand-up performance at Nerd Pinup - "May the 4th Be with You" show.
1 tag
1 tag
1 tag
1 tag
1 tag
2 tags
LOL Humans!
Don't miss LOL Humans Featuring, DJ Demers, Helder Brum, Joel Buxton, Amanda Day, and more! Tonight at The Smiling Buddha on College!!
1 tag
2 tags
2 tags
1 tag
3 tags
3 tags
2 tags
3 tags
Last year Garrett's 14 year old son with no...
2 tags
Boom Horoscopes December
 Aries We all know margarine is yummy on doughnuts, but this month you can add a kick to your look by using it as lip gloss! Taurus Christmas is almost here, Taurus! This year, keep track of your social life by keeping a list of all the people who neglected to give you a card! Gemini You may feel a little down around the holidays, Gemini. Do something crazy to cheer yourself up. Try ordering...